Boat Trips
At Cliveden
Just imagine floating along the River Thames on your own private vintage boat with the best kind of bubbles, Laurent-Perrier Champagne of course! For the indulgent, we recommend adding a delicious afternoon tea picnic to your luxury cruise.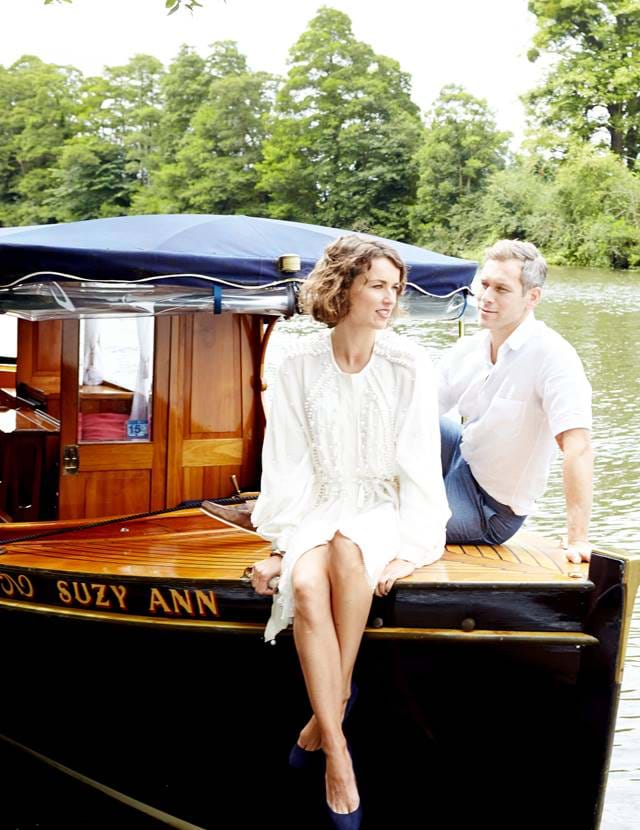 Vintage Launches
In the Cliveden Boathouse on the River Thames, you will find a lovingly restored flotilla of vintage launches.
A jaunt down the River Thames in one of these exquisite treasures, whether for a glorious afternoon tea, a lazy picnic lunch or an indulgent Champagne cruise to Henley, offers the ultimate in sheer effortless enjoyment. The most luxurious boat trips on one of the most beautiful stretches of the Thames you can imagine.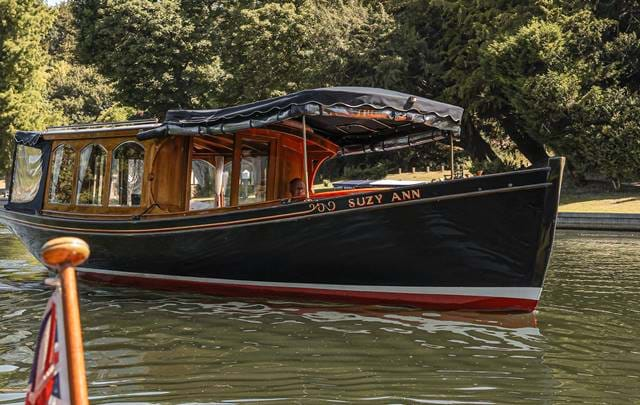 Boat Picnics
Tailor-made for your private cruise
We take great pleasure in offering you a customized Laurent-Perrier picnic backpack for your cruise. Our Head Chef has a range of menus to choose from, ensuring the quintessentially English experience will be remembered for years to come.
Please note that we can cater for all dietary requirements with prior notice, including dairy-free, gluten-free, vegan and more. Please specify at the time of booking.
Enhance your experience with a delightful upgrade to a bottle of Laurent-Perrier Rosé Brut, available at an additional cost of £80. Explore our menu >> Here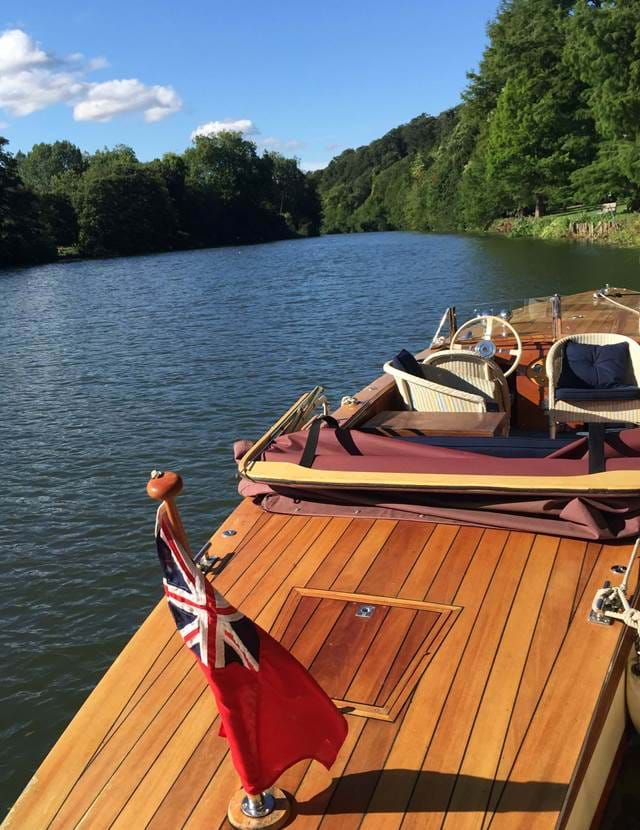 The Flotilla
Suzy Ann
The Suzy Ann, built-in 1911, and celebrating her 100th year in 2011, is the flagship and can accommodate up to ten guests in great style and comfort. Restored for Cliveden in 1986, Suzy Ann subsequently won first prize for best professional restoration of a vintage boat at the Henley Traditional Boat Rally. Meals, drinks, picnics and small functions can all be catered for and enjoyed aboard this remarkable old piece of history whilst cruising the idyllic and picturesque waters of the famous River Thames.
Belmont
Belmont, a resplendent 33 foot Thames slipper launch, can entertain up to four guests. Built in the 1930s, she's been painstakingly restored and is a most divinely extravagant way to cruise the Thames.
Please note that access to the boat is such that it means this trip is not suitable for people with limited mobility. Please see our full Terms of Sail for further information.
A trip to Cliveden would not be complete without a leisurely stroll around the beautiful 376-acre estate. An additional charge of £10 is levied by the National Trust for all guests visiting Cliveden House although if you are already a National Trust member there is no extra charge. Service charge is not included.