Cliveden Dining Room
A taste of elegance
Cliveden Dining Room was originally the Drawing Room of the house. This stunning south-facing spacious room radiates with sunlight and looks out over the nineteenth-century Parterre, the National Trust gardens and River Thames. Its classical elegance and fine works of art gives it an enviable touch of romance and bring Cliveden's famous history to life.
Afternoon Tea served Monday - Saturday (12pm - 2.30pm)
Dinner served Monday - Sunday (6pm-9pm)
Sunday Lunch served Sunday (12pm - 4pm)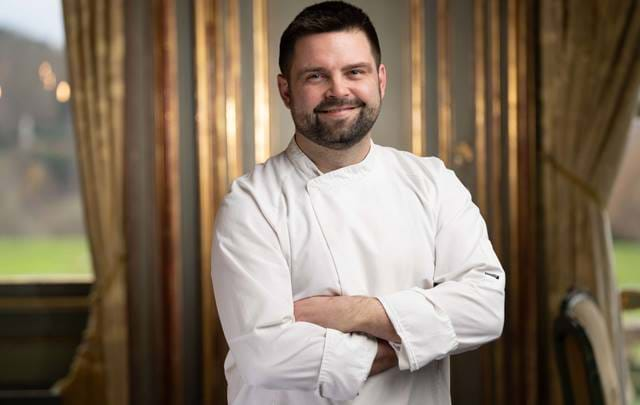 Lovingly curated dishes
Innovative, modern British dishes, fastidious preparation by Executive Head Chef, Christopher Hannon and his brigade, promises immaculate finishes that shine through in each exquisitely crafted creation.
Our love of locally sourced and fresh produce means our three-course à la carte and seven-course tasting menus are governed by English ingredients and guided by the seasons.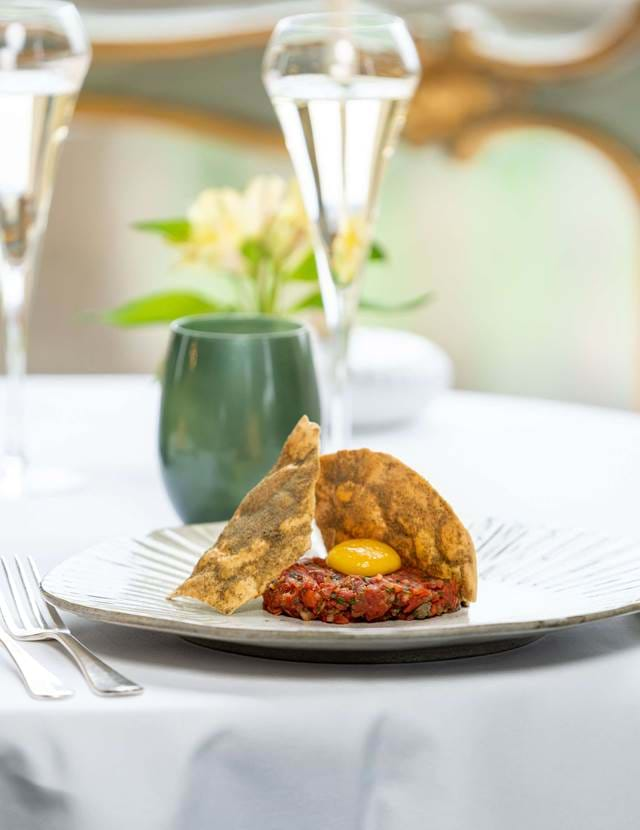 Vegan-friendly
Did you know that our menus are 30% vegan/plant-based throughout the year? From afternoon tea to our truly spectacular tasting menu you'll never struggle to make a delicious choice whenever you visit.
Please note that a National Trust fee of £10 for lunch or £2 for dinner will be added to your bill. If you are already a member and on the production of your National Trust membership card, this fee will be waived.
We can cater for all dietary requirements with prior notice, including dairy-free, gluten-free, vegan and more. Please specify at the time of booking.