Drinks with a view
Overlooking the glorious Parterre and renowned for its long and esteemed history of entertaining, Cliveden's elegant, wood panelled Library Bar is the perfect place to relax. Sample a classic martini or a fabulous Cliveden signature cocktail before dinner, then return to repose leisurely in the sumptuous surroundings over post-dinner drinks.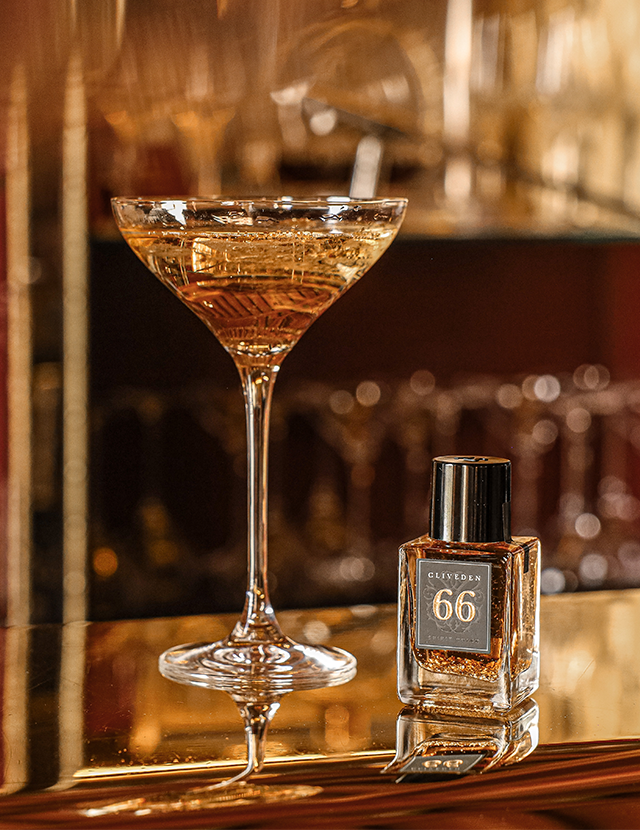 Cliveden '66
The Cliveden 66 cocktail toasts the year 1666, when Cliveden House was built as a monument to a national scandal. The Duke of Buckingham, having taken the Earl of Shrewsbury's wife, Anna Maria as his mistress, challenged Shrewsbury to a duel - and won. He claimed Anna Maria as his prize and commissioned George Villiers to build a magnificent estate on high ground, overlooking the Thames, in her honour.
The Cliveden 66 cocktail's flavours of vodka, orange liqueur, and rose liqueur narrate the story and reflect the tastes associated with these two prominent characters. 24 carat gold flakes signify the cocktail's luxurious pedigree, and Champagne, the drink of every high society party, adds a suitably decadent finishing note.